We have a great range of bikes - Avanti Discovery comfort bikes perfectly suited to the local trail environment with optional trailers (0-3 years) or tagalongs (4-6 year olds) for the kids.
Located at the top of town right next to the I-SITE and Discovery Centre, we are only meters from the pit rim walkway which is a rolling trail with spectacular views of the working mine.
Accomodation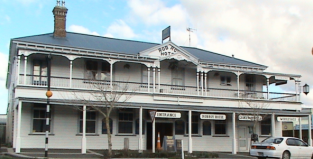 There are a great range of accomodation options along the Hauraki Rail Trail for all budgets. Check out our accomodation directory for more information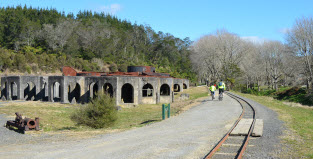 The Karangahake section of the Hauraki Rail Trail is a grade 1 ride ideal for families and people of all ages and abilities. There are a variety of things to do in amongst the cafes and great scenery.